ABC Home & Commercial Services
ABC Home & Commercial Services, an Austin service icon. Locally owned by Bobby Jenkins, ABC provides a variety of residential and commercial services including pest control, lawn service and air conditioning repair & replacement, just to name a few. For more information, please go to https://www.abchomeandcommercial.com/austin/
ACC Counseling
The ACC Counseling Scholarship was established in honor of Austin Community College District counselors and the work they do to help students achieve their academic and career goals. It also recognizes students who seek professional guidance in achieving their educational goals.
ACC Fairway 5K
One of a kind Cross Country 5K Run/Walk held annually. Run on the Riverside Golf Course to raise scholarship funds for Austin Community College students.
ACC Foundation Donors
Various donors donate to scholarships that assist ACC students in their dream of higher education.
ACC Riverbat
R.B. the Riverbat is Austin Community College's official mascot. R.B. Bbhoggawact is the official name of the ACC Riverbat. Bbhoggawact is an acronym (minus the vowels) for the college's eight-county service area – Bastrop, Blanco, Hays, Gillespie, Gonzales, Williamson, Caldwell, and Travis.
R.B. Bbhoggawact represents the essence of the ACC mission and values. He's the symbol that unifies all of our campuses, people, and communities. He's a symbol of inspiration, pride, tradition, and resolve.
The Riverbat Scholarship is funded by Riverbat merchandise sold in ACC Bookstores.
ACC TACHE
Texas Association of Chicanos in Higher Education (TACHE) is a professional organization committed to the improvement of educational and employment opportunities for Hispanics in higher education. The TACHE scholarship assists students with Hispanic heritage.
Adrianne Jeanette Warmick Memorial
Adrianne was a tutor at a small community college in the 90's and using the knowledge she gained, became quite respected in the IT community for the Department of Treasury. In 2011, she was diagnosed with cancer and mounted a courageous battle. She lost that battle in July of 2015. She often talked about her time tutoring at the community college and often ran into students or other tutors later in life, thriving as an IT instructor or working in the field. The experience was the first step for her to improve her life. She wanted to return the gift and requested that this scholarship be set up to continue to help community college students pursuing an education in the IT field.
A+ FCU
A+ Federal Credit Union was founded in 1949 by a group of 50 teachers during a picnic meeting at Zilker Park in Austin. Owned and operated by its members, it is governed by a volunteer, non-paid Board of Directors, elected from the membership and appoints a Supervisory Committee to ensure the safety and security of funds through regular audits. Though the products and services of the Credit Union have changed dramatically through the years, the founding philosophy of people helping people has remained the same. Today, over 65 years later, it is one of the largest credit unions in Texas with nearly 20 branches and 120,000 members.
Alex Millican Memorial
The Alex Millican Memorial Scholarship supports students studying Motion Graphics. Alex was a Georgia Tech electrical engineer and worked with computers most of his life. He was continually amazed at the evolution of electronic capabilities and would have seen Motion Graphics as an exciting way to communicate ideas. His friends and family remember him best for his kindness and his generosity.
American Association of University Women (AAUW)
The American Association of University Women (AAUW) is the nation's leading voice promoting equity and education for women and girls. Since their founding in 1881, AAUW members have examined and taken positions on the fundamental issues of the day — educational, social, economic, and political.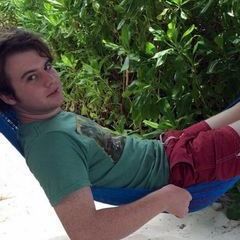 Amory McCann
Amory Jacob McCann was born on March 20, 1995 and died on January 8, 2017 at his home in Austin, Texas.
Amory's name means "brave power," and he embodied that completely. He was an inspirational force, with a passion for life and adventure.
Amory will be remembered for his amiable, generous disposition. He was extremely popular and a leader among his peers. Amory cared deeply for his friends and family, and he was always willing to lend a hand, to listen and console, and to share a laugh or joke. His sense of humor made clear his intelligence; it was dry, insightful and hilarious. His laugh and positive energy illuminated any environment.
Amory will be remembered as an exceptional athlete. Nimble, quick, and strong, Amory was always moving. His excellent balance and coordination enabled him to master difficult physical feats, whether on a skateboard, unicycle, or even a flying trapeze. He wanted to go higher, faster. He wanted more, now.
Amory will be remembered for his kindness and compassion for all living beings, especially fish. He was a promising ichthyologist, with extensive knowledge of fish and the setup of large, complex aquariums. He established an aquaponics program at Garza High School and had a large system of his own at home in a converted swimming pool. His natural curiosity led to innovative problem solving and brilliant solutions.
Amory will be remembered for his independence. His inquisitive nature ensured that a slew of projects and experiments were always underway, and each one had his own personal stamp on it. Amory was proud of his ability to overcome challenges and he loved to learn, ever increasing his understanding of his passions and the world.
Andres Alcantar Endowment
Andres Alcantar is the Chairman of the Texas Workforce Commission. He works to implement customized services to meet the needs of Texas' vast array of industries and advance the development of a strong and competitive workforce. He promotes the expansion of industry-based partnerships across the state that center on best practices to help workers and businesses achieve success. He encourages strategies that prepare students for post secondary success at work or in the classroom, focusing on science, technology, engineering, and math (STEM) initiatives as a key component of future workforce competitiveness.
Art Acevedo Endowment
Houston Police Chief Art Acevedo has dedicated his life to public service and safety for three decades.
The first Hispanic to lead the Austin Police Department (APD), Chief Acevedo brought a unique understanding of the concerns of the Austin's diverse Austin community.
Chief Acevedo steadily worked to strengthen the bond between the people of Austin and a police department composed of 2,500 sworn law enforcement and support personnel. He forged partnerships with elected officials, community organizations, youth groups, the district attorney, the defense bar, and media. He views securing the future of young people as a moral and national imperative.
Born in Cuba, Chief Acevedo was 4 years old when he immigrated to the United States with his family in 1968. He grew up in California and became the first in his family to earn a college degree. Chief Acevedo attended Rio Hondo College, earning an associate degree. He later graduated with honors from the University of La Verne in California, where he earned a bachelor's degree in public administration.
In 1986, Chief Acevedo joined the California Highway Patrol as field patrol officer in East Los Angeles. He was promoted through various positions of increasing responsibility to become chief, California Highway Patrol, in 2005. He served with the Austin Police Department for almost a decade, also holding various leadership positions with the Major Cities Chiefs Association and the International Association of Chiefs of Police.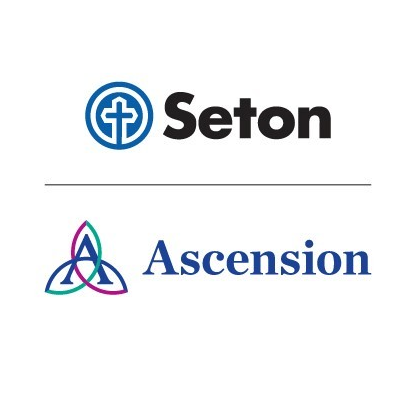 Ascension Seton
The Seton Healthcare Family is a faith-based nonprofit health care system founded in 1902 by the Daughters of Charity. Called to be a sign of God's unconditional love for all, Seton strives to expand access to high-quality, low-cost, person-centered care and services. Seton is a part of Ascension, the largest nonprofit health system in the U.S. and the world's largest Catholic health system.
Asian American Endowment
From generous support by private donors, this endowment was established to assist Asian American students majoring in Government, Communications or General Studies.
Assistance League® of Austin
Assistance League® of Austin, a chapter of National Assistance League®, is a nonprofit organization of volunteers dedicated to addressing specific needs through practical and innovative programs. ALA has been serving the Austin community since 1973 as an all-volunteer, "hands-on" organization. In addition to supporting the ACC Foundation's scholarship program, Assistance League of Austin operates Operation School Bell that provides new school clothes for children in the Austin area, outings for senior citizens, instructional materials to schools and other programs. ALA has partnered with the Sooch Foundation, the Topfer Foundation, and Emerson Process Management to provide scholarships for students enrolled in an Applied Science Program at ACC.
Austin Classical Guitar
Austin Classical Guitar is one of the largest classical guitar organizations worldwide. In addition to bringing artists, both established and emerging, to Austin for their concert series, the have developed advanced classroom classical guitar education to Austin schools.
Austin Hotel & Lodging Association
The Austin Hotel & Lodging Association is a non-profit trade association of hotel managers and industry suppliers. It keeps its members up-to-date on local business trends, co-operatives, marketing opportunities and regulatory and legislative changes that could impact the way they do business. They established their endowment in 2008 focusing on ACC's Hospitality Management program.
Barnes Gromatzky Kosarek Architects
The firm was founded as Barnes Architects in 1985, by Principal Jay Barnes, III. Carl Gromatzky and Thomas Kosarek joined the firm in 1990, which became Barnes Gromatzky Kosarek Architects in 2001. BGKA consists of principal, associate, project manager and intern level employees all working toward a strategic plan of managed growth and a shared commitment to excellence in design.
Barnett Auto Group
Carl Barnett, Sr. started out his career in the automotive industry as a Hot Metal Crane Operator at the Buick plant in Flint, Michigan before working the assembly line and eventually being promoted to Supervisor of Skilled Tradesman. Throughout the years, hard work moved him up the ladder until he purchased Barnett Oldsmobile in Tulsa, Oklahoma in the late 1980s.
Throughout the course of his career, Mr. Barnett has proven that hard work, quality products, and a genuine commitment to customer satisfaction are the winning combination that's needed to provide for continued success. This philosophy continues to this day at each of the three dealerships that make up the Barnett Auto Group: Gorman McCracken VW Mazda, Paris Ford Lincoln, and Onion Creek Volkswagen.
In addition to providing quality vehicles and competitive financing, each of the member dealerships of the Barnett Auto Group is staffed with a dedicated group of factory-trained and certified technicians, an expert finance team, and a friendly, dedicated group of sales people who will do everything they can to help make your experience a good one.
Come to your Barnett Auto Group Volkswagen, Mazda, Ford, or Lincoln dealer today
and find out why so many of our customers continue coming back!
Ben Clough Memorial
This endowed scholarship was established in memory of Ben Clough. Ben died in a bicycle/car accident in 1998 while a student in ACC's Digital Publishing & Graphics Technology program. Ben was 25 years old when he passed away and was a very remarkable person. He worked a "more than" full time job while attending ACC and was quite motivated. Ben was an artist and Mac computer expert. In partnership with a screen printer artist friend, he produced beautiful posters for local events. He was an avid bicyclist and volunteered his time and energy at the Yellow Bike Project and with other cycling related organizations. Ben's bike was his mode of transportation as he chose not to own a car or have a driver's license. He was a very unique and creative person and though he only lived in Austin for four years, he left his mark.
Photography credit – Cecily Johnson (former ACC Photography student)
Ben F. Barnes Endowment
A protégé of President Lyndon B. Johnson, Ben Barnes won a seat in the Texas House of Representatives at the age of 22. He became a top lieutenant and close ally of Texas Governor John Connally. Three years later, Barnes was elected Texas Speaker of the House. At 26, he was the youngest Speaker of the House in state history. Five years later, Barnes was elected Lieutenant Governor, again the youngest ever, garnering the most votes of any statewide candidate in Texas history.
Using the same energy that drove his political career, Barnes left government and built a multi-million-dollar real estate empire. He now focuses on public policy, business development, business startup investing, and philanthropy. Barnes, a lifelong Democrat, remains a major player in national politics and was referred to by Texas Monthly magazine as "one of the chief financial and strategic architects of the Democratic resurgence in the Senate." In 1995, he was named a Distinguished Alumnus of The University of Texas, an honor bestowed on such luminaries as Lady Bird Johnson and Walter Cronkite. In 2010, the Houston Chronicle named him one of the ten most influential Texans in Washington.
Today, Barnes headlines a successful public policy firm with offices in Washington, D.C., and Austin. The Ben Barnes Group has a global presence and represents numerous Fortune firms, trade associations, and business groups. The company provides a range of consulting services including strategic planning, advocacy at both the state and federal levels, crisis management, regulatory representation, business development, procurement consulting and policy guidance. Barnes also contributes time and money to numerous charitable organizations. He sits on a number of corporate and charitable boards and supports philanthropic organizations, including serving as chairman for the Austin Area Boys and Girls Club and a member of the Board of Directors of the Roosevelt Institute. He is an avid supporter of all activities at his alma mater, The University of Texas. He is also involved with the LBJ School of Public Affairs and serves on the board of the LBJ Foundation.
Bill Waeltz Memorial
Bill moved to Round Rock in 1984 to pursue his career in civil engineering. Bill was an amazing man; a dedicated husband, father, grandfather, son, brother, uncle, and friend. He was a registered Civil Engineer with his own practice, Waeltz & Prete, Inc. in Round Rock, Texas with his long time friend, Tony Prete. He loved watching Cardinals baseball, the History channel, woodworking in his shed, and more than anything being with his wife and family.
Bob Lain Memorial
Bob Lain was one of the original professors in the Austin Community College History Department, where he taught for 25 years. When he decided to retire in 1999, the department wanted to give him a generous retirement gift. Bob and his wife, Maxine, decided to honor his retirement through a scholarship fund. Through donations from many of his colleagues, military brothers, friends and family members, the Bob Lain Endowed Scholarship was created. This scholarship honors his dedication to ACC and students by providing assistance to women who start or return to school after the age of thirty.
Bob attended the University of Texas (UT) on a full naval ROTC scholarship and graduated in 1959 with a degree in geography and history. He was commissioned as a United States Marine Corps officer. He was wounded in Vietnam in 1966 and awarded the Navy Cross, the Bronze Star, and two Purple Hearts. He returned to UT upon completion of his military service and earned a master of arts degree and his Ph.D. In 1974, he started his second career as a history professor at ACC. Bob passed away on July 4, 2012 and is remembered as an American hero and a dedicated educator.
Boone Baker Memorial
The Boone Baker Scholarship supports students in ACC's Phi Theta Kappa honor society.
Boyd Vance Memorial
Boyd vance was Austin's most prominent African American stage actor, director, and producer. He starred in more than 40 Austin shows and appeared in almost 500 performances in Zach Scott Theatre's "Shear Madness." In 2004, he was inducted into the Austin Arts Hall of Fame. He came to Austin in 1973 to attend St. Stephen's Episcopal School. Ten years later, he received his bachelor's degree in English from the University of Texas.
Cassandra & Kerry Wiggins
Established in 2015, the Cassandra and Kerry Wiggins Scholarship focuses on students entering the business field through Accounting, Business Administration or Financial Management.
Central Texas McDonald's Owner/Operator Association
McDonald's Central Texas Scholarship focus on incoming freshman at ACC who have worked during high school.
ConnectTel
ConnectTel is a dynamic software engineering company located in the heart of Austin. It is the preferred outsourcing partner for dozens of companies, including many in the Fortune 500 and has built its reputation by consistently delivering solutions that provide exceptional value and are of the highest quality.
With the main office in Austin, Texas and offshore facilities in Chennai, India, and Rio de Janeiro, Brazil, ConnectTel has been able to provide software solutions to a wide range of customers.
Corbin T. Jastrow
Established in 2011, The Corbin T. Jastrow Scholarship focuses on single women with dependents.