ABC Home & Commercial Services
ABC Home & Commercial Services, an Austin service icon. Locally owned by Bobby Jenkins, ABC provides a variety of residential and commercial services including pest control, lawn service and air conditioning repair & replacement, just to name a few. For more...
ACC AlumniNetwork
The ACC Alumni Network Scholarship was established in 2016 as a means for alumni and former students to support students in their educational endeavors. Our vision is to build a sustainable and robust Alumni Network that connects students, faculty, and community...
ACC Counseling
The ACC Counseling Scholarship was established in honor of Austin Community College District counselors and the work they do to help students achieve their academic and career goals. It also recognizes students who seek professional guidance in achieving their...
ACC Fairway 5K
One of a kind Cross Country 5K Run/Walk held annually. Run on the Riverside Golf Course to raise scholarship funds for Austin Community College students.
ACC Foundation Donors
Various donors donate to scholarships that assist ACC students in their dream of higher education.
ACC Riverbat
R.B. the Riverbat is Austin Community College's official mascot. R.B. Bbhoggawact is the official name of the ACC Riverbat. Bbhoggawact is an acronym (minus the vowels) for the college's eight-county service area – Bastrop, Blanco, Hays, Gillespie, Gonzales,...
ACC TACHE
Texas Association of Chicanos in Higher Education (TACHE) is a professional organization committed to the improvement of educational and employment opportunities for Hispanics in higher education. The TACHE scholarship assists students with Hispanic heritage.
A+ FCU
A+ Federal Credit Union was founded in 1949 by a group of 50 teachers during a picnic meeting at Zilker Park in Austin. Owned and operated by its members, it is governed by a volunteer, non-paid Board of Directors, elected from the membership and appoints a...
Alex Millican Memorial
The Alex Millican Memorial Scholarship supports students studying Motion Graphics. Alex was a Georgia Tech electrical engineer and worked with computers most of his life. He was continually amazed at the evolution of electronic capabilities and would have seen...
Andres Alcantar Endowment
Andres Alcantar serves as Executive Vice President and Chief Operations Officer of the Texas Association of Business (TAB), the state chamber of commerce. In this role, he oversees TAB's team of highly skilled professionals responsible for policy, advocacy,...
Art Acevedo Endowment
Houston Police Chief Art Acevedo has dedicated his life to public service and safety for three decades. The first Hispanic to lead the Austin Police Department (APD), Chief Acevedo brought a unique understanding of the concerns of the Austin's diverse Austin...
Assistance League® of Austin
Assistance League® of Austin, a chapter of National Assistance League®, is a nonprofit organization of volunteers dedicated to addressing specific needs through practical and innovative programs. ALA has been serving the Austin community since 1973 as an...
Austin Classical Guitar
Austin Classical Guitar is one of the largest classical guitar organizations worldwide. In addition to bringing artists, both established and emerging, to Austin for their concert series, the have developed advanced classroom classical guitar education to Austin...
Austin Hotel & Lodging Association
The Austin Hotel & Lodging Association is a non-profit trade association of hotel managers and industry suppliers. It keeps its members up-to-date on local business trends, co-operatives, marketing opportunities and regulatory and legislative changes that could...
BancorpSouth Bank
At BancorpSouth, commitment to community is a large part of who we are because we know that strong communities sustain our company, our customers and our teammates. We seek to make a difference in the communities we serve by working with our existing and prospective...
Barnes Gromatzky Kosarek Architects
The firm was founded as Barnes Architects in 1985, by Principal Jay Barnes, III. Carl Gromatzky and Thomas Kosarek joined the firm in 1990, which became Barnes Gromatzky Kosarek Architects in 2001. BGKA consists of principal, associate, project manager and intern...
Ben Clough Memorial
This endowed scholarship was established in memory of Ben Clough. Ben died in a bicycle/car accident in 1998 while a student in ACC's Digital Publishing & Graphics Technology program. Ben was 25 years old when he passed away and was a very remarkable person. He...
Ben F. Barnes Endowment
A protégé of President Lyndon B. Johnson, Ben Barnes won a seat in the Texas House of Representatives at the age of 22. He became a top lieutenant and close ally of Texas Governor John Connally. Three years later, Barnes was elected Texas Speaker of the House. At 26,...
Bettie Joy Bledsoe Thurmond Memorial
Bettie was one of five sisters who graduated from Stephen F. Austin High school. While a freshman in high school she met her future husband Frank Thurmond and they enjoyed a marriage of nearly sixty years. They raised three sons in Bryan, Texas after graduation from...
Bill Waeltz Memorial
Bill moved to Round Rock in 1984 to pursue his career in civil engineering. Bill was an amazing man; a dedicated husband, father, grandfather, son, brother, uncle, and friend. He was a registered Civil Engineer with his own practice, Waeltz & Prete, Inc. in Round...
Bob Lain Memorial
Bob Lain was one of the original professors in the Austin Community College History Department, where he taught for 25 years. When he decided to retire in 1999, the department wanted to give him a generous retirement gift. Bob and his wife, Maxine, decided to honor...
Boyd Vance Memorial
Boyd Vance was Austin's most prominent African American stage actor, director, and producer. He starred in more than 40 Austin shows and appeared in almost 500 performances in Zach Scott Theatre's "Shear Madness." In 2004, he was inducted into the Austin Arts Hall...
Central Texas McDonald's Owner/Operator Association
McDonald's Central Texas Scholarship focus on incoming freshman at ACC who have worked during high school.
ConnectTel
ConnectTel is a dynamic software engineering company located in the heart of Austin. It is the preferred outsourcing partner for dozens of companies, including many in the Fortune 500 and has built its reputation by consistently delivering solutions that provide...
Daman Consulting
Founded in 1995, Daman (short for Data Management) started operations by focusing on application integration: building information architectures that allowed disparate corporate software programs to communicate with each other. While delivering application...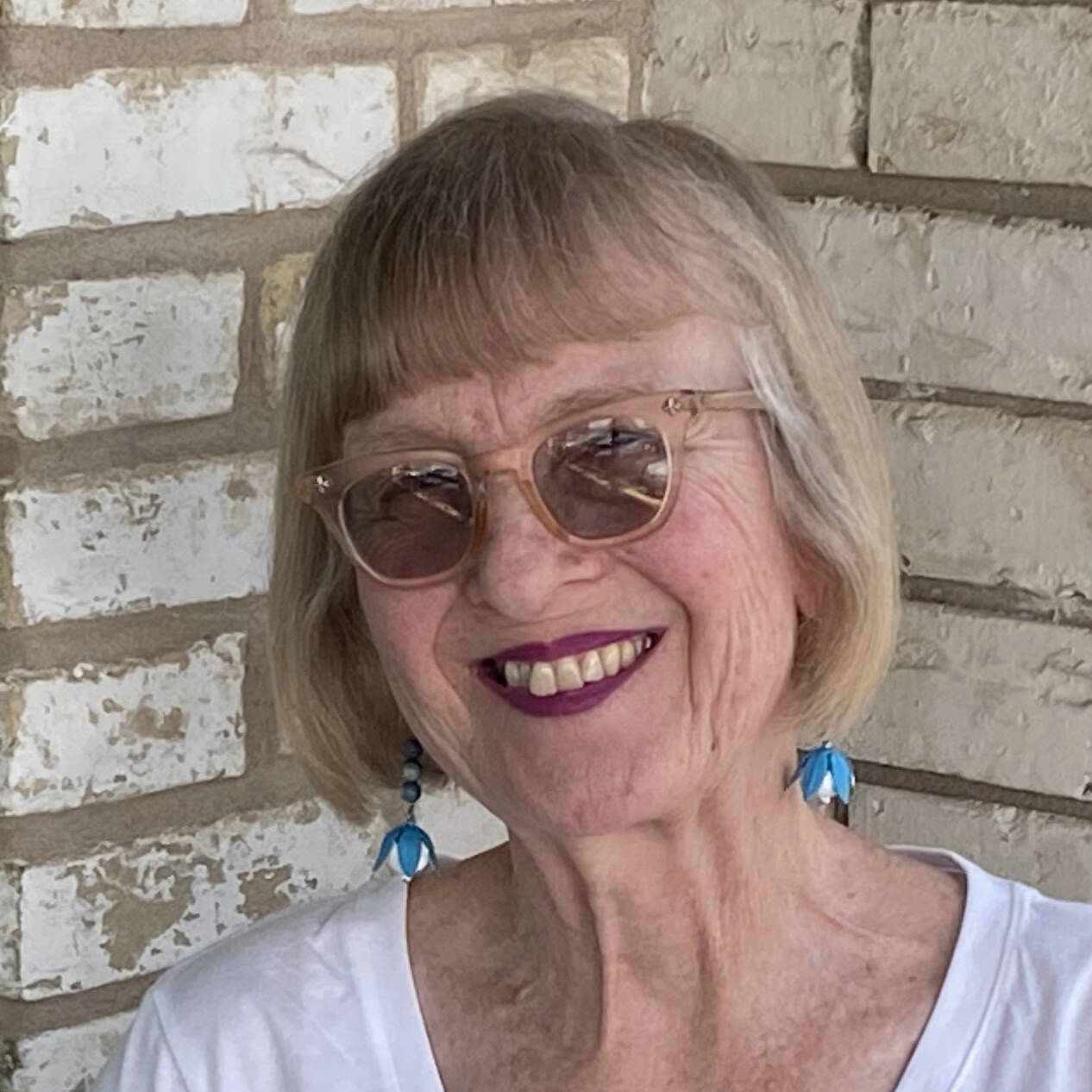 Deborah Vanko
I am a psychotherapist and artist. I am giving this scholarship, because I am the 1st generation of my family to go to college and I am so grateful to have my education. Since I do not have children, I want to give this opportunity to others. I come from a family...
Didi Stuart Memorial
Didi Stuart was a passionate perfectionist, a consummate professional and a constant breath of fresh air in the world of advertising and visual design. Honest, direct, insightful, beautiful and bright, Didi was respected and admired in the industry. Nothing escaped...
Dr. Amanda Hernandez Memorial
This scholarship was established in memory of Amanda Hernandez. She was born and raised in Corpus Christi, Texas and learned the importance of Early Childhood Education from her mother Margaret, a Head Start Director, and her father Jesse, an early childhood...
Dr. Belle S. Wheelan Endowment
Dr. Wheelan's career spans 40 years and includes the roles of faculty member, chief student services officer, campus provost, college president and U.S. secretary of education. In several of those roles she was the first African American and/or woman to serve in...
Dr. Chandragiri Dinaker "CD" Rao
Chandragiri Dinaker Rao, popularly known as "CD", longtime Austin resident, came to the US from India in 1972, and earned his PhD in Chemical Engineering from UT Austin in 1978. He taught engineering courses at UT Austin and ACC (1994-2008). Teaching was his passion...