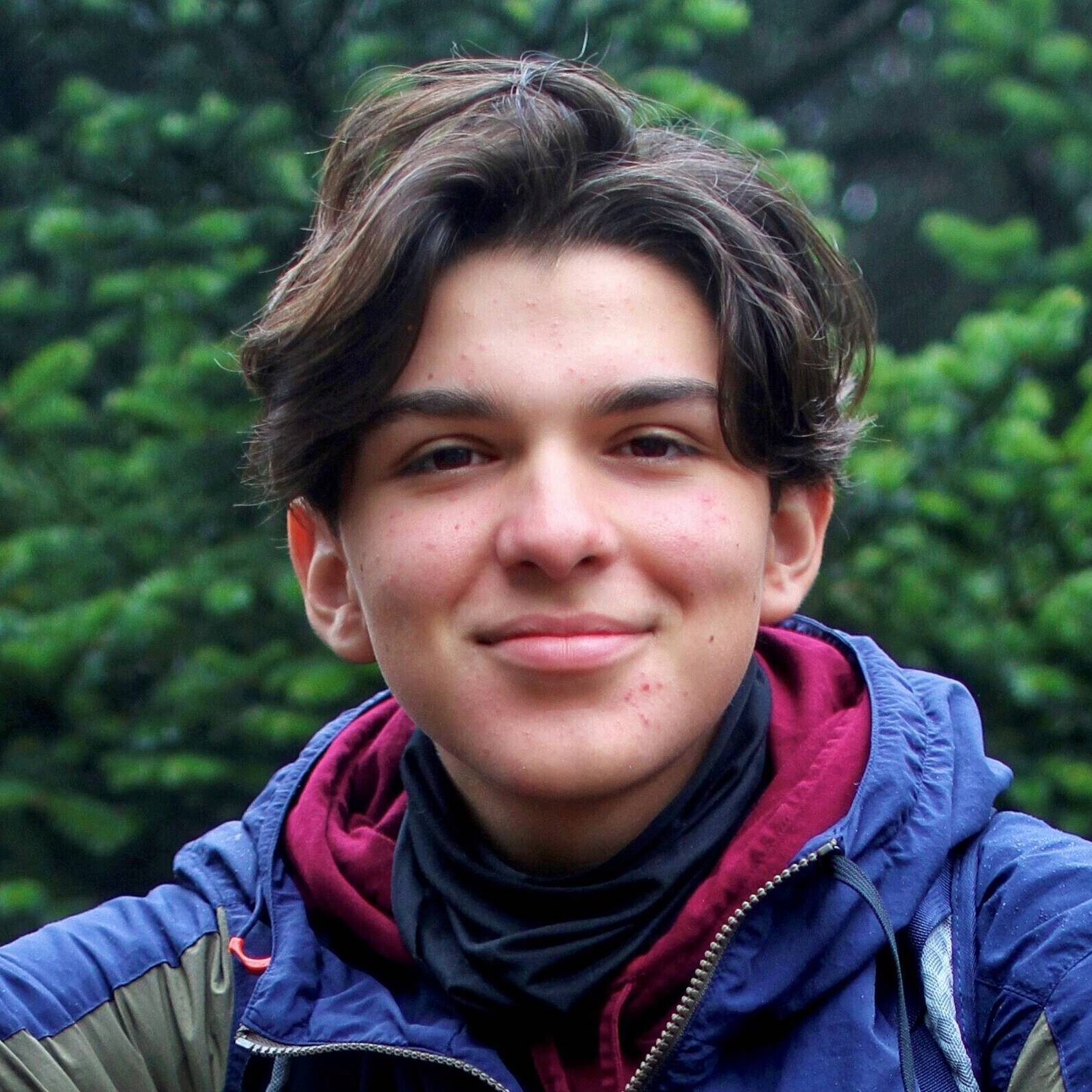 Nicolas Francois de la Garza Newkirk Memorial
Nicolas Francois de la Garza Newkirk (July 8, 2003 – March 27, 2021) was born in Austin, TX, the third of three children, making his family feel complete. At a young age, Nicolas exhibited his strong trait of curiosity. He was always first to ask questions of museum docents and park rangers. He explored and investigated anything that sparked his interest. He fostered his curiosity through science competitions, robotics clubs, 4H projects, construction projects, videography, and engineering classes. Nicolas' parents were very engaged in his education, incorporating extensive travel into his academic studies. On their travels, Nicolas experienced the architecture, built environments, and traditions of many different cultures. He visited National Parks, historic sites, and world class museums in multiple countries and 44 of the US states. He learned to snow ski, water ski, skate, bike, whitewater raft and kayak. He especially loved to camp, swim, and hike. Nicolas started taking dual-enrollment Austin Community College courses at the age of sixteen. He enjoyed his exposure to a variety of classes and career paths, developing a keen interest in Radio, Television and Film.
The Nicolas Francois de la Garza Newkirk Memorial Scholarship honors his memory by supporting other dual credit students seeking to explore ideas and find their passion by taking ACC college courses while in high school. The scholarship is intended to be used by students to cover any associated tuition, fees, or supplies not already waived by the college or covered by their high school.