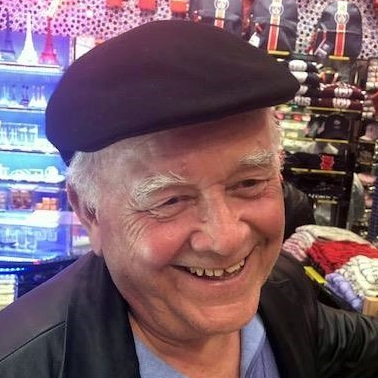 Fred "Doug" Parsons Memorial
Doug was born on April 28th, 1945 in Birmingham, Alabama and raised in Brookside, Alabama where he participated in numerous sports and rose above every academic challenge. He attended the University of Alabama where he received a Master's Degree in electrical engineering and spent his career working 35 years for IBM and was involved in the NASA space program. In Doug's later years he did what he loved the most, he educated others as a professor at Austin Community College and took every opportunity to help his friends, neighbors, and family.
He loved working in his garden, tutoring his grandchildren and their friends in math and science, and sitting on his porch swing watching the sun fade. He enjoyed traveling and had just returned from a trip with his wife to France where he achieved his lifelong goal of walking on Omaha and Utah beaches honoring our fallen veterans. In his last days of life he also got to soak his feet in the Mediterranean Sea which was also a lifelong goal. Doug was an ever present feature at Westwood HS and Vandegrift HS athletic centers where he supported his own children, grandchildren and any other child that would carry the ball, score a goal, dance or do a flip. Doug was always active in his church. He taught teen Sunday school at Whitesburg Baptist church in Huntsville, Alabama and taught men's Sunday school at Hyde Park Baptist church here in Austin. He was a tireless worker and could frequently be seen helping neighbors, family and decorating his own house.